Our Story
The history of Cameron Vale School – and its dynamic approach to education – begins in the passion of its founder, Josie Cameron Ashcroft.
Josie Cameron Ashcroft originally from Dunedin, New Zealand, founded the Cameron Learning Tree in the 1970s which went on to become Cameron House School in 1985 at our current site in Chelsea, 4 The Vale.
Visitors crossing the threshold today will see a school bursting with creativity, aspiration and intelligence. This is a school serious in its educative intentions, with the highest of standards, which still brims with its original founding joy.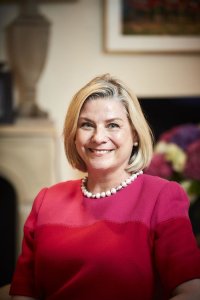 Now known as Cameron Vale School forty years later, the founding values are still in place to provide a first-class education in a nurturing family environment. Cameron Vale features colourful and inspiring classrooms, where children learn to love learning, to treat others with kindness and dignity, to give their all.
They are taught by inspiring and dedicated teachers in small classes, enjoying a plethora of sporting, academic and creative activities, their horizons expanded by the cultural opportunities of London. Cameron Vale pupils are motivated to give everything, to be the best they can be, going on to prestigious secondary schools, to top universities, and to extraordinary careers, conventional and unconventional.