Guildhall Accomplished!
Class 5 had lots of fun learning mimes for their Guildhall exams.
During our mime workshop, we learnt how to tell stories through body motions, without the use of speech.
In the end, we all chose to perform 'Goldilocks and the Three Bears' in our exams which we all passed! We are very proud of our results and cannot wait to perform to our parents next week.
Class 4 Guildhall Exams
Congratulations to Class 4 on their recent performances in the above exams. They had to learn a poem and short prose passage off by heart and act out a mime of a well-known fairy tale. They all achieved very high marks and should be very proud of themselves.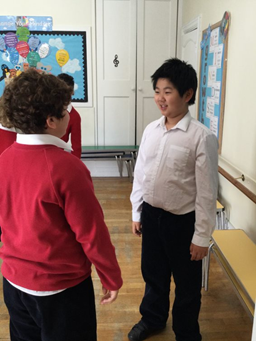 Well done!