End of Year Blog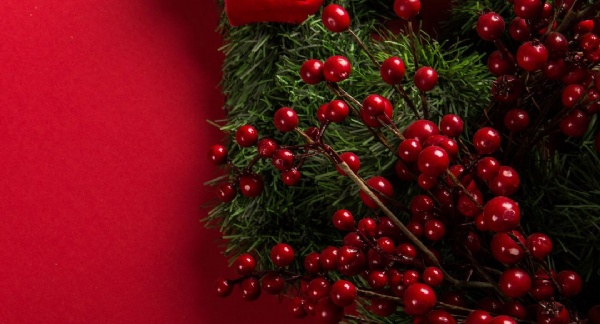 Whilst the weather may not quite reflect the quintessential English Christmas card which we had hoped and seemed likely some weeks ago, I write this message having reached the end of a long and happy term.
There is something quite unique about the elasticity of time in the Autumn Term. It seems an age ago when we began the term with our start-of-year meetings, welcomed our new children to take their first steps in their CVS journey, and that we were able to gather outside at The Hurlingham in the last vestiges of the summer sun.
The Autumn Term is, in many ways, our busiest term – it is the term when the lion's share of the curriculum is covered, and when the children make quantum leaps in so many different areas of school life. From themed curriculum weeks to specialist curriculum workshops, charity fundraising events to whole school music events coupled with the usual myriad of clubs, this term has certainly been somewhat breathless.
The last few weeks have seen us be able to enjoy the countdown to Christmas which we had envisaged, without restriction, for the first time in some while! There has been carol singing, musical performances, Christmas jumpers, Christmas hats, Christmas card competitions, awards assemblies, Christmas lunch, charity events, Father Christmas himself and, in the midst of all this, the continuation of teaching and learning. It would not sit well to choose a favourite, yet watching our youngest children perform a Nativity and the oldest lead the way in a seasonal musical extravaganza, highlights what we do so well across the whole age range in terms of developing confidence and the skills needed to be happy and successful. I always find the development from Nursery to Year 2 quite breathtaking which, in no small part, is a product of the careful planning and forethought that the Lower School team place on assuring these crucial milestones in the children's educational experience take place.
Aside from this special time of year, there is a discernible inclusive and warm atmosphere at Cameron Vale and, a focus on our core values as part of the school's development plan this term has served to crystallise the conduit which underpins our ethos. Courage, collaboration, creativity, critical thinking and curiosity are the golden thread of the life of the school and we are blessed with how firmly these dispositions shine so naturally from the children and are fundamental to all that we do.
Encouraging our children to take calculated risks in learning, has been a defining factor in securing success both in and outside the classroom for some while. At the start of the academic year, we met as a staff to discuss how we might further develop our children's engagement with the process of 'metacognition', which is concerned with understanding how one learns, reflecting on progress and learning from mistakes. Our schedule of assemblies this year thus gives way to inspiration drawn from all areas of public life across sport, music, performing arts and commerce, where individuals have shown that with effort, perseverance and resilience they have achieved far beyond their potential.
Whilst we are a prep school, our identity is by no means purely defined by the ability to prepare children successfully for a diverse spread of schools at 11+. Integral to the character of Cameron Vale, is a curriculum which enables children to retain, source and apply newly acquired knowledge in interesting and creative ways; motivated, creative and confident individuals who can solve problems, collaborate and communicate effectively are highly sought after in all areas of life, and these are the qualities we aim to engender in our children.
The STEM curriculum, which we introduced in Upper School in September, is a clear demonstration of how successful this approach to teaching and learning is. STEM is an approach to learning and development that integrates the areas of science, technology, engineering and mathematics. We are a school that thinks long term and are mindful that we live in times of change. It is our duty as educators to prepare our children for an increasingly globalised world in which technology is dramatically altering the nature of work and daily life. To thrive and succeed in an ever-complex environment, children need to be equipped with particular capabilities. Connecting knowledge and skills across discipline areas is, therefore, vital.
In project-based learning, we saw children in Years 3 and 4 make a seaworthy Viking longboat and our Year 5 and 6 children create artwork inspired by significant black artists such as Gordon Parks, Chris Ofili and Turgo Bastien as part of their wider learning in humanities about Africa past and present and the development of the slave trade. The new year will see Class 2 delve in to a detailed exploration of the coastline of the United Kingdom as well as putting their engineering skills to the test by making Beach Huts to suit all weathers alongside Years 3 and 4, who will be putting on their geographer hats to explore misty mountains and winding rivers of the world.
The Spring Term will prove to be as fruitful and productive as the Autumn Term for all members of the Cameron Vale community.
In February, we will celebrate Children's Mental Health Week, which, in 2023, focuses on making meaningful connections for all.
In March, children across the school will be putting pen to paper to take part in the 500 Words creative writing challenge, the UK's most successful short story-writing competition for children between the ages of 5 and 13. The 500 Words competition was launched in 2011, after Chris Evans had a dream; of getting children excited about reading and writing. All children: no matter what their ability, experience, or background. To date, the competition has received over 912,986 short stories.
With two winners in Lower School in 2022, children will once again be entering the Fourth Plinth School Awards, an annual competition organised by the Mayor of London in partnership with Cass Art, which is open to all primary and secondary schools in the capital for children aged between 5 and 15 years old. Children are encouraged to produce their own work of art, inspired by the contemporary art commissions for the Fourth Plinth in Trafalgar Square.
The full calendar of events for the Spring Term will be published on our website yet I wanted to highlight below for you some key dates for your diary.
May I wish you a very happy Christmas break with much fun and laughter and a positive start to 2023. We look forward to welcoming the children back to school on Monday 9th January 2023.
With best wishes
Bridget Saul
Headteacher