Admissions
Thank you for your interest in The Chelsea Nursery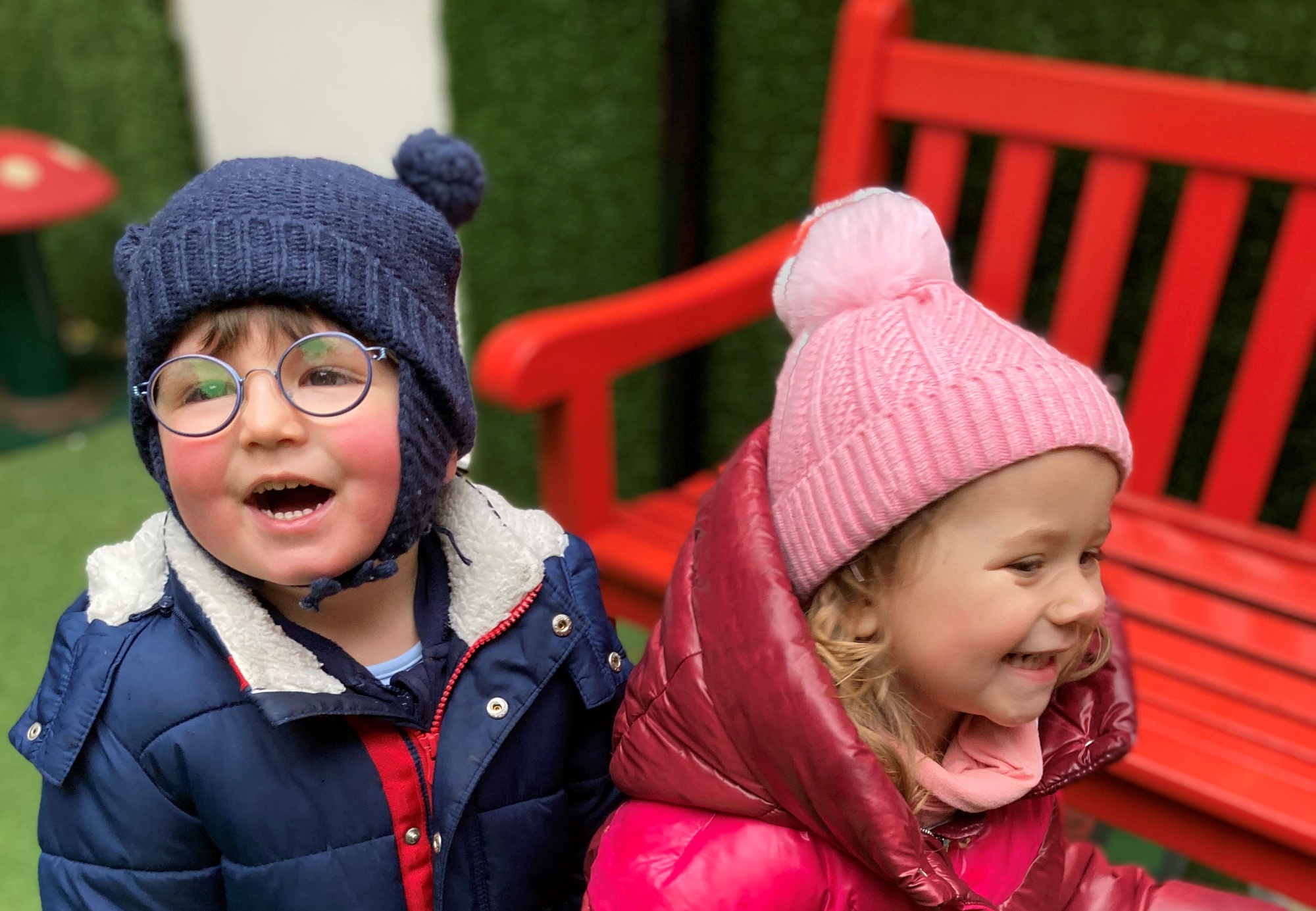 We understand that choosing the right nursery for your child is a huge decision, so our admissions process is simple, straightforward and designed to give assurance to you and your child that The Chelsea Nursery is the right choice for your family.
You will be guided every step of the way by our admissions team who are here to answer any question you may have.
You can contact us on 020 7352 4040 or at [email protected].
---
The Chelsea Nursery is open from 8am to 6pm Monday to Friday, 50 weeks of the year, with a range of flexible session options for families:
Full Nursery Day from 8:00am to 4:00pm
Morning session from 8:00am to 12noon
Afternoon session from 12:00noon to 4:00pm
Extended hours from 4:00 to 6:00pm
Attendance in The Chelsea Nursery is flexible from five sessions (mornings or afternoons) per week through to five full days from 8:00 am to 4:00pm (or to 6pm extended hours) per week. Most children start with five sessions and gradually increase their attendance as they progress through the Nursery classes.
Your child can enter The Chelsea Nursery at the age of two or three and will then join our Reception Class in the September following their fourth birthday. There are normally 14 nursery places available each academic year.
---
The Admissions Process
Step 1

Book a visit to The Chelsea Nursery

We believe that a personal visit to The Chelsea Nursery is invaluable. During your visit you will have the opportunity to experience, first-hand, what makes life at The Chelsea Nursery so special and meet our teachers and children.

We have open days throughout the year that give you the opportunity to visit the nursery in person and meet with our Head, Alison and Deputy Head, Chloe. If you are unable to make our open days you can also arrange an individual tour at a time that suits you.

Step 2

Your application

If following your visit to The Chelsea Nursery you would like to register your child at the school, we request that you complete a registration form and return it along with a non-refundable fee of £200. On receipt of the registration form for your child, together with the registration fee, your child's name will be placed on the waiting list for the year in which they expect to join the nursery.

You may formally register your child from birth.

Step 3

Offer and acceptance

Once your child is offered a place to join us, you will need to complete an acceptance form as well as provide a copy of your child's birth certificate. We also require a deposit which will be returned when your child leaves Cameron Vale.

You can view a full breakdown of our fees below.

Step 4

Your child's first day at The Chelsea Nursery

From the moment your child joins us, we put them at the very heart of everything that we do.

What makes a child's experience so special, is our welcoming family atmosphere, which provides a natural avenue to allowing children to build strong and trusting relationships with their peers and teachers alike.
Entry to The Chelsea Nursery is not selective. Places are awarded according to availability and not based on assessments. We operate a registration process and advise anyone hoping to secure a place at The Chelsea Nursery to register your child as early as possible, preferably at birth.
We do not discriminate against any child and allow for diversity and inclusion within our setting. We will, however, carry out an additional review of any individual circumstances and requirements if necessary, and assess our ability at the nursery to meet those needs. If we are able to meet those needs by making reasonable adjustments we will do so.
Children from The Chelsea Nursery have a guarantee of transfer to our Reception class. As we are a non-selective school, additional spaces are offered to external children on a first come, first serve basis. Children are welcome to join us throughout the year, however due to limited places we do advise parents to apply early.
If you would like to arrange a visit to Cameron Vale School or for further information, please contact the school office on 020 7352 4040 or [email protected]