School Report Magazine 2021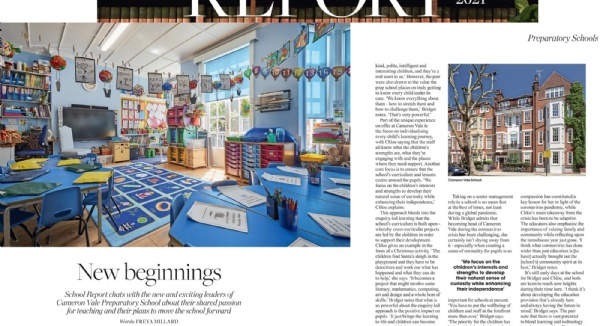 Cameron Vale feature in the Spring 2021 Issue
In the latest edition of the Spring 2021 issue of the School Report magazine, Cameron Vale School has been featured with a wonderful double-page article detailing the 'New Beginnings' at Cameron Vale and The Chelsea Nursery.
Interviews were given by both Bridget our Head and Chloe our Head of Lower School, making for a wonderful piece to read which can be found on page 24-25 of the magazine. It gives a great insight into the schools development and projection for the future.
The magazine can also be viewed digitally online here.
Enjoy reading!