The Chelsea Nursery Nature Walk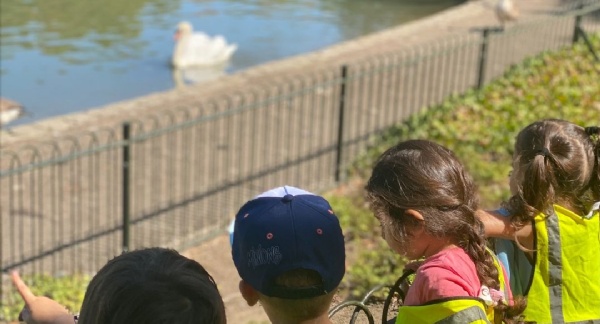 The Chelsea Nursery went to Battersea Park for a nature hunt!
We walked along the pond at Battersea, watched the ducks and the swans, and then looked into the gated gardens and saw foxes, different birds, blueberries and fruits growing there. The children were all so fascinated, and it led to some great conversation about nature.